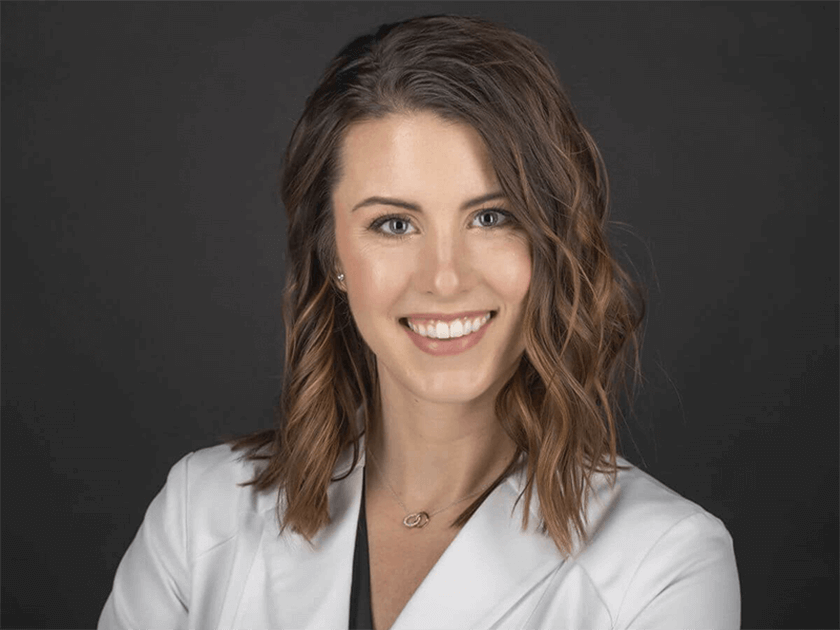 Dr. Kara Farley attended Baylor University where she graduated magna cum laude. She received a military scholarship to continue her education at McGovern Medical School in Houston, TX. She completed an internship in family medicine at the Naval Hospital in Jacksonville, FL and completed her aviation medicine training with the Navy. She then served four years as a naval flight surgeon. Following her separation from active duty in July 2020, she started her direct primary care practice in the fall of 2020. Dr. Farley is a wife and mother of two children. She loves spending time with her family, being active, and traveling.
Baylor University: BA Biochemistry, Minor Biology; 2010
McGovern Medical School: M.D.; 2015
Internship Family Medicine: Naval Hospital Jacksonville; 2016
Naval Aerospace Medicine Institute: Aerospace Medicine Training, Pensacola, FL; 2017
Reviews
"There are few physicians in today's fast past world that will sit and listen to a patients needs and create what essentially becomes a playbook to a healthier and overall happier life. Dr. Farley's approach to medicine is unlike anything you've experienced before, it's a holistic view of the patients life, getting to the root cause of whatever ailments are present. Her military medical training makes her the best at what she does but her personal interest in your overall well-being is what truly separates her from the rest."
J.T.
Google
"Wow! What an incredibly different and amazing experience at Dr Farley's practice. I have NEVER waited for a moment, I've had great and thorough visits, and I have access when I need it. I've never experienced service like this coming from a doctor in my life, it actually floors me they way she cares for her patients.Thank you Dr Farley for all you do to make a difference in your patience lives. We recognize it and we appreciate you."
L.J.
Google
"Dr. Farley is AMAZING!! Never in my life have I met a Dr that truly wanted to help me with any and every problem I'm experiencing or dealing with. She even gives out her cell phone number! She responds to me day or night, and she actually listens to my concerns and addresses them. I'm seriously amazed bc most of the time Dr's pass u off to a nurse and rarely see u or call u. Not Dr. Farley. She is the prime example of how a fantastic Dr. Should be. I'm so impressed and so thankful to have found her. I am finally happy with my primary care Dr after trying out so many to be less than impressed. I highly recommend!!"
S.R.
Google
"Dear Dr. Farley, Thank you for being a dedicated, thoughtful, and compassionate Doctor. You go above and beyond listening and working towards healthy outcomes. I feel so blessed to know you and have you as my Doctor. As Wyatt says in Tombstone: "Thanks for always being there, Doc.""
C.P.
Facebook
"I love Dr Farley. This is the kind of personal care and relationship that I never knew I needed and now won't ever go without it. It's truly the best health service. I've referred multiple people to Dr Farley. She takes care of the body and the mind; is super personable, never makes you wait and always calls directly with your results."
P.F.
Google
Related Posts