When do you need a doctor? Primary Care Doctors in Grapevine TX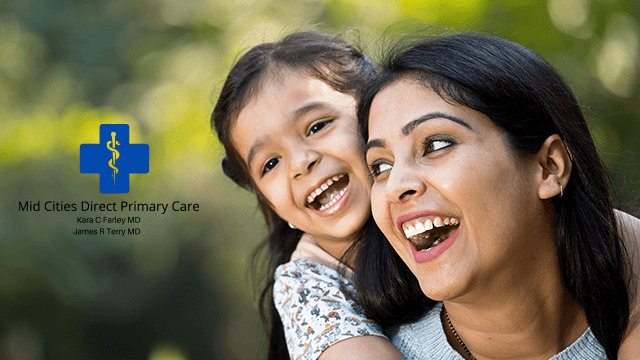 When Do You Need a Family Doctor? - Family Medicine in Grapevine, TX
Family healthcare is crucial for society. Everybody wants to make sure their family's health is always well taken care of. Despite the nature of what could happen, whether it's an accident, an illness, or mere degeneration because of the natural aging process, people's goal tends to be to ensure it is always possible to get quality treatment immediately. This is why having a family doctor whom we trust is so important. They act as our first point of contact with the medical healthcare system when needed. Moreover, they can treat any member of the family at the same place.
Who is a Family Doctor?
Right off the bat, it's important to know that family medicine cannot be practiced by everyone. A family doctor ideally undertakes to treat all forms of chronic diseases, evaluate symptoms and make treatment recommendations. Medical treatment in this regard is provided to individuals of all ages.
Why Do You Need a Family Doctor?
A family doctor is a practical and easy way to get quick medical attention at all times. Some relevant reasons for having a family doctor include the following;
Specialized in Long-term Care
From the first moment of contact with your family, the doctor undertakes a long-term commitment to providing health care services to your family. This is indeed an excellent situation because such services can be gotten both routinely and in emergency situations.
Early Identification of Conditions
Family doctors practice a special aspect of medicine that has proven to be useful in the identification of illnesses early on. A lot of this can allude to the fact that the doctor gets to work up close with patients on a more personal level.
When Do You Need a Family Doctor?
It's interesting to note that most individuals might not think that they need a family doctor. This is not a surprising phenomenon given the fact that some family illnesses might not be of a serious nature. However, there are moments when a family doctor is the best way to go. Here are some of those scenarios:
Having a family doctor does not only come in handy for serious procedures and treatments. They are also useful in children's checkups, athletic physicals, female pelvic exams, and male prostate exams.
Notwithstanding that the health condition might not be serious, it's always a safer bet to go to a family medicine practice to guarantee that there are no recurring issues.
Your family doctor is a reliable source of information if you need to undergo a certain procedure. In this regard, it is possible that they give you a recommendation for a reliable specialist that can cover your specific needs.
Your Family's Health, In Expert Hands|Grapevine TX Family Medicine
If you are looking for a family doctor in Grapevine TX who can guarantee the health of whom you love the most is placed in the right hands, you should call Mid-Cities Direct Primary Care. This Family Medicine Practice is led by Kara C. Farley MD and James Terry MD. They have years of experience in delivering premium service in the Mid-Cities region. Contact us or make an appointment here to get started.