How To Reach A Healthy BMI With Transform Medical Weight Loss | Grapevine, TX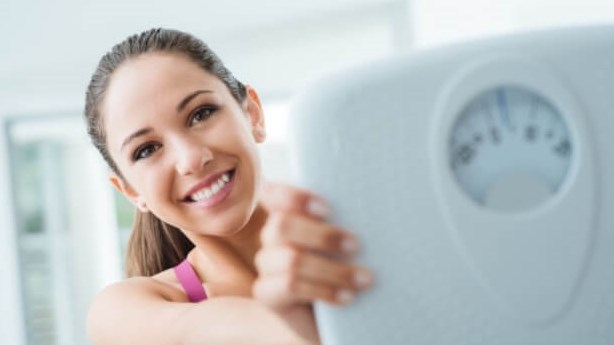 BMI stands for Body Mass Index. It is the estimate of fat in a person's body based on their weight and height. It is used to assess whether a person is at a healthy weight or an unhealthy weight. A high BMI may indicate that a person has too much body fat, which implies an increased risk of developing severe health conditions like heart blood pressure, diabetes, and heart disease. On the other hand, a low BMI may show that a person has too little body fat, which is not optimal. The ideal scenario is to get a healthy BMI, and when the index is too high and there's a need to lower it to healthy levels, Transform Medical Weight Loss is a great option. We'll talk all about it in this blog post.  
How to Calculate BMI 
BMI is calculated the same way for all age categories. To get your BMI, divide your weight in kilograms by your height in meters squared.  
For example;  
Weight = 72kg 
Height = 1.83m 
Calculation: 72 ÷ (1.83)2 
BMI = 21.5 
You can also calculate your BMI by dividing your weight in pounds by your height in inches squared and multiplying that result by 703. 
For example; 
Weight = 150lbs 
Height = 5'5" 
Calculation: [150 ÷ (65)2] 703 = 24.96 
How to Interpret BMI 
BMI is interpreted using standard weight categories for adults who are 20 years and older.         
| | |
| --- | --- |
| BMI | Weight Category |
| Less than 18.5 | Underweight |
| 18.5 - 24.9 | Healthy weight |
| 25.0 - 29.9 | Overweight |
| 30.0 and above | Obese |
People with a BMI of over 30 are considered obese and they have an increased level of risk for various health conditions  including;  
Hypertension 
Type 2 diabetes 
Stroke  
Sleep apnea 
Chronic inflammation  
Coronary heart disease 
Body pains 
High LDL cholesterol 
Low HDL cholesterol 
Gallbladder disease 
How to Attain a Healthy BMI  
You can enjoy better health overall if you can maintain a healthy weight status. Though if you are overweight or obese, it can be somewhat tough to shed some weight, especially when you need to shed weight in excess of 20 pounds. However, losing about 5-10%  of your weight can significantly improve your health, such as improvements in blood sugar, blood pressure and blood cholesterol.  
One excellent way to achieve a healthy reduction of our weight is through medical weight loss. If you have over 20 pounds to lose to get your BMI into the healthy weight category, then you can contact Mid-Cities Direct Care in Grapevine, TX. Both Dr. James Terry and Dr. Kara Farley oversee the Transform Medical Weight Loss program at that practice, which can be very useful on your journey towards a healthy BMI. Theirs is one of the best medical loss programs available. It is customized to cater specifically to each individual's weight loss needs. It is not just about a program or diet, it is a continuous lifestyle that involves long-term changes in exercise and eating habits.  
Get a Healthy BMI With Transform Medical Weight Loss | Mid-Cities Direct Primary Care 
The goal of Transform Medical Weight Loss is to assist you in safely achieving and maintaining a healthy BMI and weight. Our team of medical professionals in Mid-Cities Direct Primary Care will work with you to help you lose excess weight and stay healthy. Schedule a consultation to find out if you are eligible here or contact (817) 284-9875.